Baixe Tower Defense Crush: Empire Warriors
TD no PC com emulador
Inf do jogo
Are you a fan of RPG and real-time strategy games? If so, Empire Warrior TD: Battle for Heroes is the game you have been looking for. In this tower defense game, you will be fooled by 2D graphics, which combines characters and fighting games that play the game function to bring you epic challenges and interesting moments.
Fantasy story
The game is set up with a fantasy continent and is named Ioria. There are many races living on this continent, including humans, elves, dwarfs, orcs, trolls, goblins, monsters and other legendary creatures. Every land you come to, every battle you join, every castle you build has history behind it.
Tower Defense Game in Magic World
Do you have enough courage and weapons, magic things, etc. to enter this biggest empire? Admire many epic wars in different fantasy environments: plains of the earth, elves dense forest, dwarven mountain kingdom, death swamp, frozen mountains and more!
Plan, build and protect
Carry out your best strategy and strengthen your league in each of the 4 new professional castles: Barrack Tower trains strong warriors, led by Endia's brave knights, helping you block the road and destroy the enemy; Archer The tower deals physical damage and brings useful fascination to nearby towers; the magic tower, controlled by Endia's best wizard, has high magic damage, weakens enemy powers, and summons fearsome dragons. Last but not least, the Golem Tower, the powerful weapon of the Kingdom of Endia, can throw huge stones at enemies, causing huge AOE damage.
Enhance and change the game
From the simplest to the most difficult tower defense games, there are various game modes. While achieving strategic tasks, players can also enjoy unlimited challenges in endless modes. Not only that, the combination of offline options and online will give you a great experience. Let us be the number one person on the leaderboard to show the world who is the best strategist. Endless mode is also a very good farmed gem and becomes legendary in epic battles. Doomsday, Nature Blessing, Blizzard and Kingdom Guardian four types of charging items will help you survive and complete all tasks easily.
Endless action tactics of RPG
Control powerful legendary heroes: Now you can choose and control 3 heroes in any mission! Each hero has one active ability and three passive abilities. Upgrade heroes, their strength will greatly increase.
Forming a challenge
There are various monsters in the tower defense game, and more than 30 kinds of enemies are waiting for you. Each monster has a unique appearance, and some even have the ability to cause a lot of trouble for every soldier.
Learn about your enemies and towers through the encyclopedia in the game. Get ready to defend in the best strategic TD game.
Not afraid of death! Become a wise leader and join in!
For more support and questions, please contact us:
-Mail: zitgastudios@gmail.com
-Fanpage: https://www.facebook.com/EmpireWarriorsTD
-Group: https://www.facebook.com/groups/EmpireWarriorsTD
-Twitter: https://twitter.com/EmpireWarriorTD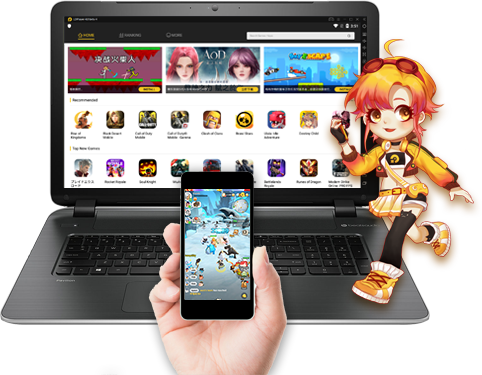 Baixar LDPlayer